Welcome to a global experience where you can connect with people all over the world who have a passion for development and studying God's Word.
Ministry for us is more than an assignment,
it's an honor to serve others and facilitate their growth by infusing love and the clear undiluted message of God's power to change lives.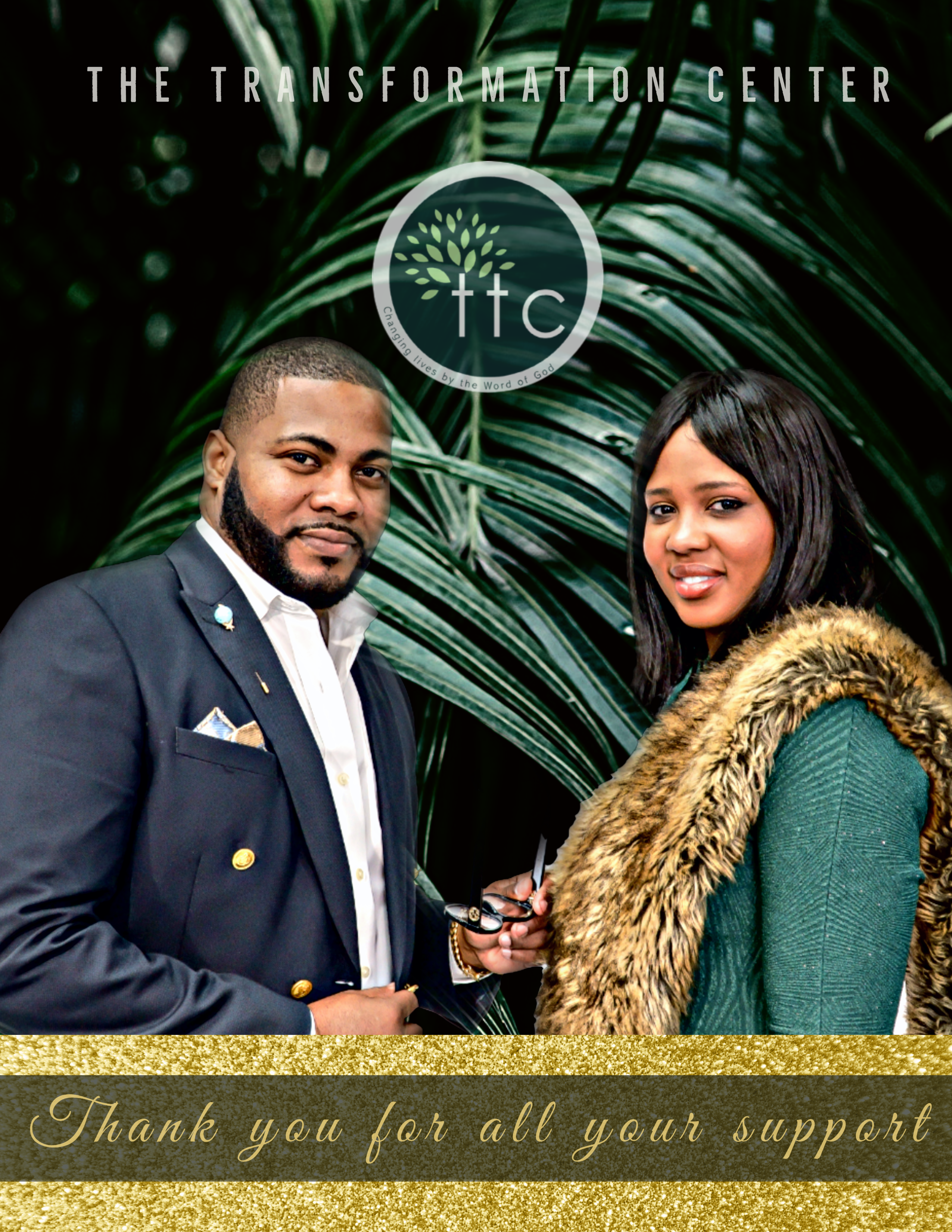 Rev Dr. & First Lady O.C.W. James
THE TRANSFORMATION
CENTER
To become a center of excellence in its given city, in order to build people and not just facilities, and to foster change and continual improvement in the lives of the people in the community.
The mission of the Transformation Center is to impact, empower, and equip people, changing their lives through the principles of the Word of God, and to facilitate an atmosphere where people can come in contact with an undeniable anointing that destroys every yoke, and the saving power of Jesus Christ, rendering them a new creature in the presence of the Lord.
There is a power in creating supportive connections that inspire you to be better and undergird you through the seasons of your life
Giving is an opportunity to be the expression of God's goodness to others. Think of the impact of your time, talent and tender on the world and your community. Let's change the world together through small acts of kindness and collaborative acts of impact.
Worship connects to the reality of the attributes of God in our life. Knowing that Jesus is sovereign and that He has empowered us as believers to positively impact our world to the glory of God, we live a life of worship. Let everything that we say, do and produce give honor to a God of limitless power and possibility. Worship is more than an activity, it is a lifestyle.
Pastor Pernell T. Scott
Director of Operations/ Men's Ministry
Rev. Mother Sonia Martin
Administration/Prayer Ministry
Administration/Women's Ministry